£multi million investment!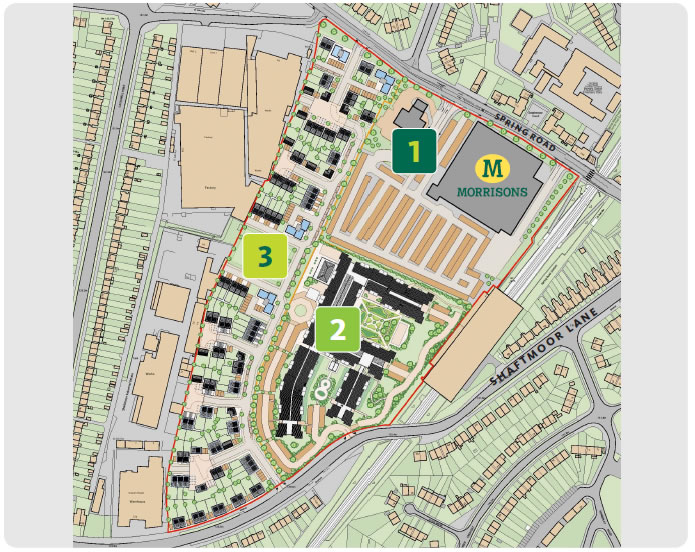 Partially vacant since 2007, the buildings have long gone and the demolished site presents a bleak picture along Shaftmoor Lane and Spring Road. We plan to regenerate it into an attractive and functional space with a high quality, attractively  landscaped development that sits comfortably within the existing surroundings, complementing the wider area.
At the heart of the proposal is a brand new Morrisons store that will facilitate the delivery of the rest of the scheme, which will include:

Please note: There will be a provision of 2.5 hectares of land for AEC to build new state of the art premises,
should they decide to stay on this site.