425 new jobs and a £60million investment – rejuvenating the area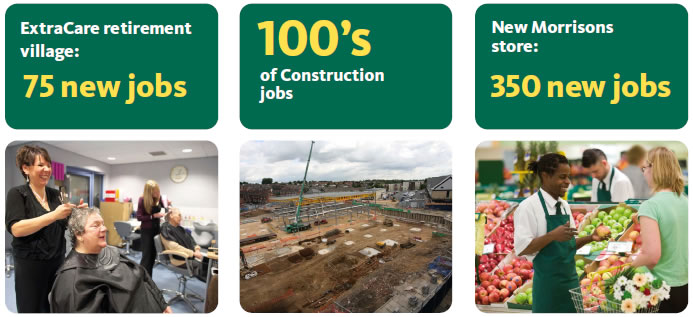 350 new full and part time jobs will be created at the Morrisons store with an employer that actively encourages each individual to fulfil their potential. Morrisons award winning approach to employment and training ensures that we bring the best out of our people at all stages of their career.
Morrisons utilises Local Labour Agreements to maximise the opportunity for local people to get a job at
their local store. We aim towards a target of 75% of our starting workforce coming from the local areas around
our stores.
Case study – Handsworth
Morrisons recently worked with Birmingham City Council to successfully boost the number of local people employed and trained at its new store in Handsworth, Birmingham.
A targeted recruitment campaign offered jobs to Handsworth residents both during the store's construction and in-store after opening. In particular, our aim was to recruit from priority groups such as the long-term unemployed.